Revolver Spotlight: AR Fox Open Invite Scramble Championship Match
by Dustin Smothers (@SmoHawk)
This Friday night, May 5, Cinco de Mayo, Des Moines will once again be invaded by the Wrestling Revolver.  We are about to dive straight into #RevolverWeek here at The Pro Wrestling Iowa Network and that means loads of content for you to get prepared for one of the biggest events of the year in Iowa!
Next week we will have interviews with Myron Reed, Jason Cade, Keith Lee and more.  We'll be breaking down the entire show Monday with Phil Stamper, and Off the Chest and Belles in a Cell are joining forces for one week to review the past Revolver shows and more.  We are also throwing a sick (not as sick as Zachary Wentz…Happy Birthday by the way) tailgate party in the parking lot of Seven Flags before the show starting at 4:30 p.m.  We'll provide the hot dogs (while they last), you provide your drinks!
So with all that is going on this week I wondered what more we could add.  I figured it would be sweet to shine a light on each match individually that is coming up this Friday night as Revolver Pleads the Fifth! I'll do this throughout the week, posting one or two matches a day.  Let's get started with what is guaranteed to be an explosive, death defying thrill ride…the AR Fox Open Invite Scramble Championship Match.
If you've been to a Revolver show before, whether it was the first two Iowa shows, or the extravaganza that took place in Orlando during Wrestlemania Weekend, you know that anything and everything goes in these matches.  What started as an all out cluster-fuck, for lack of a better term, has turned into one of the most exciting championship challenges an independent star can find himself involved in.
If you go back to the inaugural Revolver show in Clive back on June 10, 2016, the bar was set incredibly high for what one would expect in these matches.  That first encounter pitted AR Fox against Dave Crist, Dezmond Xavier, Zachary Wentz, Chainsaw King, Connor Braxton, Curt Stalliion and KLD.  AR Fox would pick up the victory via a Lo Mein Pain/450 Combo maneuver pinning Dave Crist.  The highlight of that match was without question the huge 20 foot balcony dive onto the field of competitors by Wentz.  Like I said, the bar was set high on night one.
On October 28, 2016, Iowa went Lucha when Revolver returned and this time AR  Fox defended his namesake match against the likes of Jason Cade, Ethan Case, Matt Fitchett, Davey Vega, Matthew Palmer, Darin Dinero and Curt Stallion.  Once again, Fox picked up the victory via Lo Mein Pain on Jason Cade.
This would take us to Orlando.  To Wrestlecon.  To Pancakes & Piledrivers.  Of course, it wouldn't be a Wrestling Revolver show without an AR Fox Open Invite Scramble Match.  However, this time the stakes were raised.  The winner of these match in Orlando would walk away with the first ever Pro Wrestling Revolver Scramble Championship.  If that wasn't enough to get your blood pumping, they made it a ladder match!
On that fateful Saturday afternoon at the Hyatt Regency, AR Fox battled Jason Cade, Arik Cannon, Caleb Konley, Davey Vega, Joey Janela, Lio Rush, Serpentico, Trevor Lee, Trey Miguel and Zachary Wentz for the right to hold up the championship representing his namesake match. When the dust cleared, and the bodies laid strewn, AR Fox did not pick up the victory.  It was Jason Cade who shocked the world and laid claim to the crown.
Jason Cade would ride that high as champion for just about 36 hours as the next evening at the Wrestling Revolver/Wrestle Circus Midnight-ish After Mania show he would be forced to defend it in another first.  That night, the Scramble became and Elimination Scramble match.  Jason Cade would be challenged by AR Fox, Andy Dalton, Caleb Konley, Davey Vega, Jordan Lennox, Lio Rush, Mascarita Dorado, Matt Palmer, Mr. 450, Ricky Shane Page, Scorpio Sky, Tessa Blanchard, Trey Miguel, Willie Mack and Suicide.  When the match ended, it was not Jason Cade standing tall, it was AR Fox.
This leads us to this Friday night, at Seven Flags Event Center, AR Fox will defend his Open Invite Scramble Championship against Curt Stallion, David Starr, Space Monkey, Trey Miguel, Ethan Page, Myron Reed and Kevin Thorn.  This very well may be the most eclectic group of stars to take part in the Scramble match.  Let's take a look at the competitors.
Current PWR Open Invite Scramble Champion AR Fox is as charismatic as he is death defying.  This high flying superstar has been seen all over the United States in promotions such as CZW, Dragon Gate USA and Evolve.  He is also currently featured on Lucha Underground where he is one third of the Trios Champions.  He held the AAW Heritage Championship for almost an entire year, and currently holding the Wrestle Circus Sideshow Championship.  You won't have time to understand what the Fox is saying while he punches you in the mouth and leaves you flat on your back with his intense aerial arsenal.
Curt Stallion just recently wowed audiences in his run during the Ring of Honor Top Prospect Tournament, where he made it all the way to the semi-finals.  Trained by Michel Elgin, Stallion only knows how to hit hard and he hits often.  He has been called the Phantom of the Opera of Wrestling Revolver, as he's never been booked, but always seems to show up.  That all changes Friday night, as the man known as the Lone Star heads into this Scramble Championship match looking to add some more gold to his growing resume.  For more information on Curt check out the interview I conducted with him back in February.
David Starr has been wowing audiences all over the world for several years making trips to the UK to wrestle for companies such as Rev Pro, as well as making a name for himself Stateside with companies such as CZW, Evolve and others.  He is a former CZW, WSU, wXw and FIP Tag Team Champion, as well as a former Rockstar Pro Champion.  David is "The Product" and he wants all of your attention.  You'll want to keep a close eye on "the King of Taunts"  this Friday night because you have no other choice but to LOOK AT IT!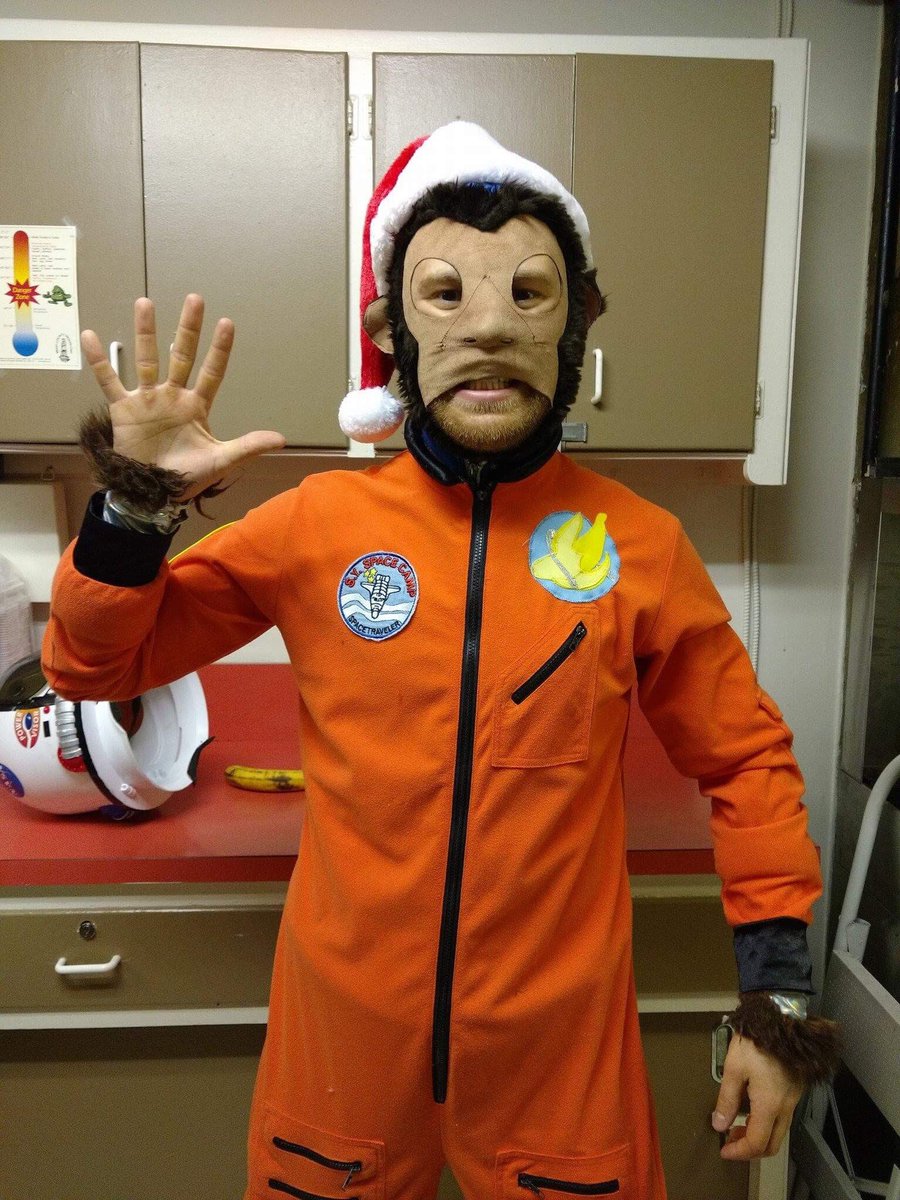 What can we say about Space Monkey that hasn't already been said.  He's bananas in the ring, he can take orbit at a moments notice, he will gladly pick fleas off your back.  Not much is known about Space Monkey other than he is talented, and is often taken for granted by his opponents.  A former CHIKARA Young Lions Cup Champion, he will frolic and play, but isn't afraid to get down to business when the bell rings.  If you've never seen Space Monkey before, prepare to see a wrestler from out of this world!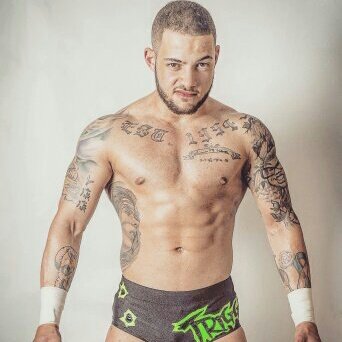 Trey Miguel, or The Fresh Prince of Mid Air, is something to keep an eye on.  He has got his finger on the trigger and is not afraid to shoot.  Trey has been racking up impressive victories across the Midwest, as well as running with #Oi4K, Trey has had the American Luchadore Championship, and continues to prove to the fans of Rockstar Pro that he is the real deal.
"All Ego" Ethan Page has been wrecking havoc and pissing fans off for almost a decade.  One of the cornerstones of Evolve, Page has built quite the impressive resume over the last few years, making him one of the most formidable challengers in this match.  Where Page goes, the Gatekeepers are usually not far behind.  One has to wonder if he'll be bringing his insurance policy with him to Revolver Friday night.  Page has won titles in companies like AAW, PWG, AIW and A1, so one has to assume he plans on adding another Friday night. If his ego is to be believed, everyone will be talking about Page Saturday morning.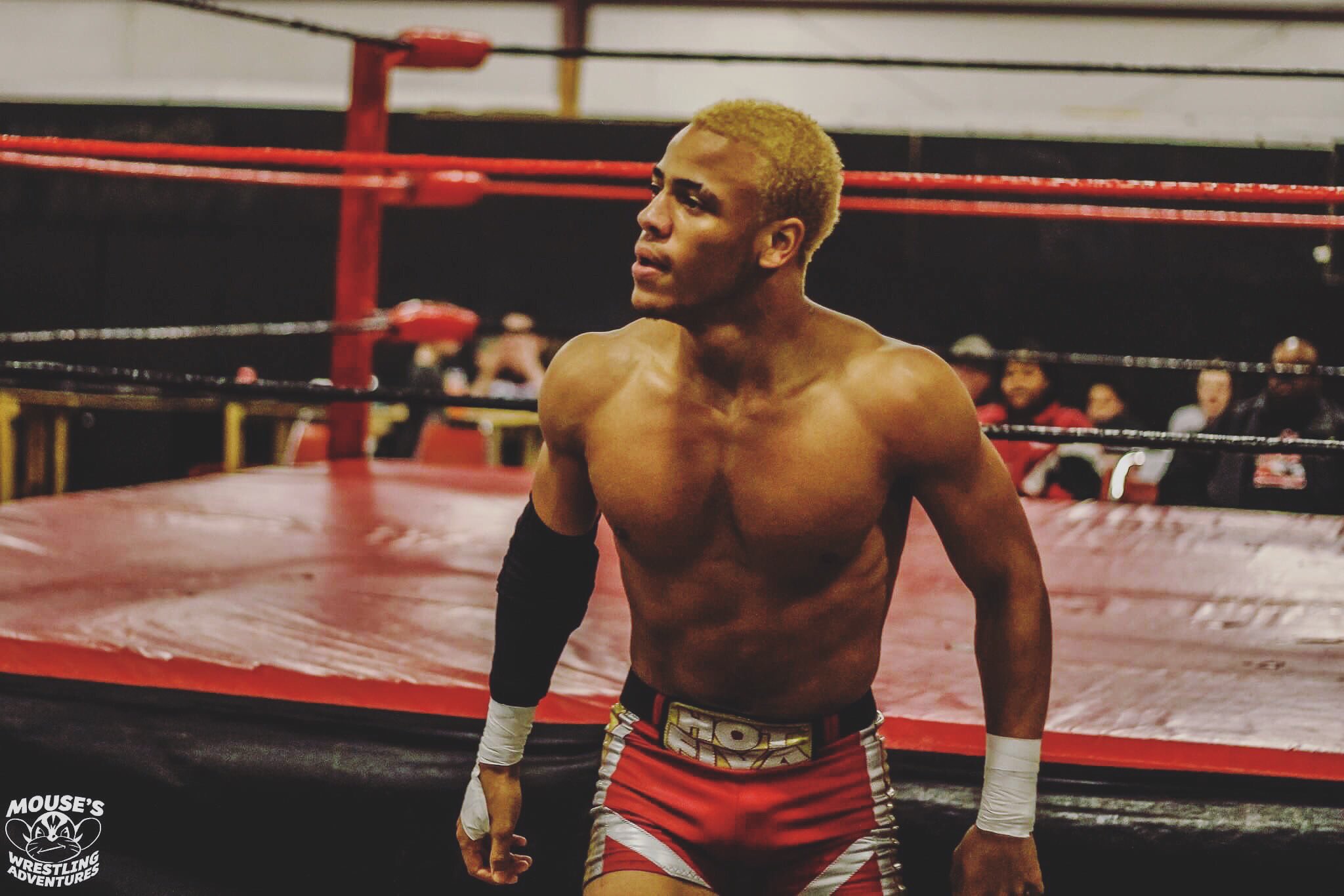 Myron Reed may be the least known competitor in this match, but don't underestimate the fury and passion that is "Hot Fiyah" Myron Reed.  In just a year he has compiled an impressive resume and has earned the right to challenge for the Scramble Championship this Friday night.  Also trained by Elgin, Reed has his sights set on having a break out year and could heat things up this Friday night by picking up the victory in Clive.
Last, but certainly not least, we have Kevin Thorn.  Following a lengthy sabbatical from the squared circle, the artist formerly known as Mordecai returned to the scene in 2015 and has been regaining his momentum ever since.  The former WWE and ECW competitor has found his way into this Championship Scramble, and is in my opinion the true wild card in this match.  Will the former OVW Southern Tag Team Champion be able to call himself Champion once again?  You'll have to come down to the building Friday night to find out.
So there we have it, eight incredibly talented and hungry competitors are set to tear the house down this Friday night.  Who do you think will win?  Who are you most excited to see in this match?  Who would you love to see added?
Make sure you head over to The Wrestling Revolver website for more information on this great card, as well as to purchase tickets.  As of press time there are still second row tickets available.  Hurry before they disappear.  Make sure you follow @PWRevolver on Twitter, Facebook and Instagram for updates throughout the week and check back here every day for more great content as The Pro Wrestling Iowa Network presents #RevolverWeek!
Get a Pro Wrestling Iowa Podcast t-shirt and show your support for the show!
Follow this link to Amazon.com and your purchase will help support the Pro Wrestling Iowa Podcast at no extra cost to you!